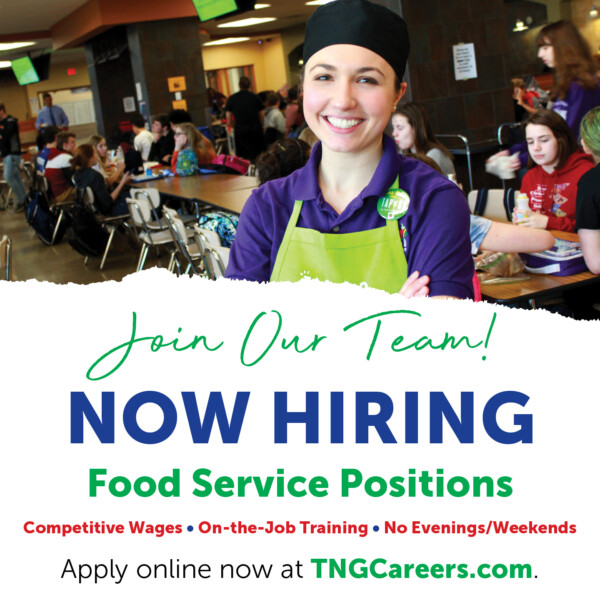 View current openings below
Hungry for Opportunity in your Career?

Join our ever-growing team on a rewarding career path today!

The heart of our company, our success and our future is in the hands of our people. Every employee is the face of The Nutrition Group and makes a unique contribution to our success. We are a people company committed to delivering the absolute best every day.

We foster an environment that encourages everyone to join our family table as their most authentic self. The more diversity we have at our table, the more unique perspectives, and bright ideas we share together. We support an inclusive workforce where employees feel empowered to express themselves.

CURRENT OPENINGS:

As of 12/8/2023



Substitute Food Service Worker - Elementary & High School (hours vary based on need)

To apply, please visit our hourly Career Portal and search "Mountain View"